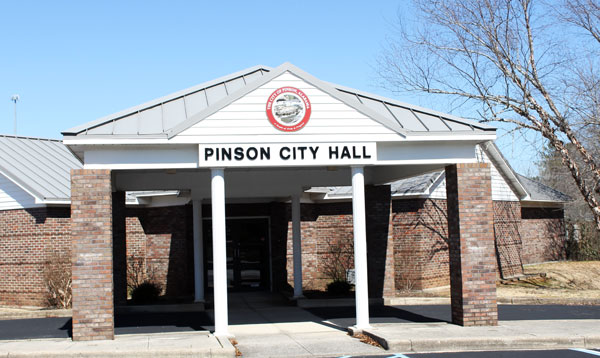 Pinson (incorporated in 2004) is a city of 7,143 located on 10.13 square miles in northeast Jefferson County north of Center Point. ... Pinson is one of Alabama's oldest communities. In the early 1800's, Andrew Jackson's soldiers became the area's first settlers after their victory at Horseshoe Bend.
Pinson is located in an area of SW - NE parallel ridges, with occasional rock outcrops, especially toward the east-facing ridge crests. Pinson is home to the Turkey Creek Nature Preserve and the Alabama Butterbean Festival.
The Palmerdale Homesteads are located within the city limits of Pinson. The Palmerdale Homesteads were the first of five farmers' resettlement communities built in Alabama under President Franklin Roosevelt's New Deal in the 1930s. The first of the 102 homesteads were completed in 1935. A community store and elementary school/community center were completed in 1937 to serve the farming community.
Located in Pinson, Alabama, only 15 miles north of Birmingham, Turkey Creek Nature Preserve's 466-acres are home to some of the most stunning and unique beauty found anywhere in the Southeast. TCNP was established through a partnership between Alabama's Forever Wild Program and the Freshwater Land Trust and is co-managed by the Southern Environmental Center (SEC). In late 2008, an agreement was reached with the SEC to setup an environmental education center at the entrance to the preserve. The SEC opened this facility on May 9, 2009 and provides school groups, scout troops, and others with hands-on educational programming.
The Alabama Butterbean Festival is on the first week-end of October each year. Drawing 200 vendors and 30,000 visitors each year. It is one of the 100 best festivals in the United States. The 2010 Festival was highlighted by Guinness World Records official recognition of the largest pot of baked beans; coming in at 1,010.65 gallons.
Map